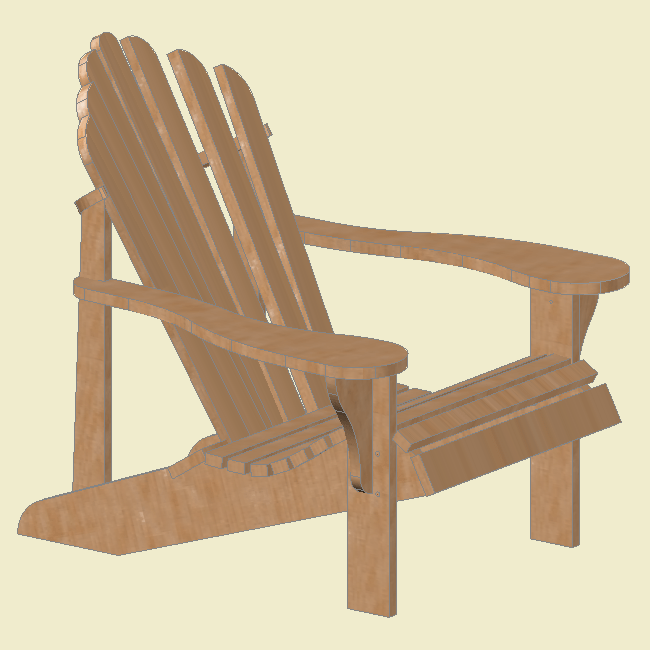 The most comfortable Adirondack chair you will ever find! This is a special design with a curved back and curved seat that makes it hard to believe you're sitting in a wooden chair. And even with these super comfortable curves, the chair still makes efficient use of materials. For my chairs I use 5/4 CVG (clear vertical grain) western red cedar which always creates a beautiful finished product that is rock solid because I'm able to get a 1″ finished thickness on the material. The chair is fastened together with 2″ stainless steel screws, 2.5″ galvanized carriage bolts, and finish with an exterior grade urethane finish. It takes roughly 30′ total of 5/4×8 material for a single chair, but if you're really on your game and making a number of chairs you can get that down to 25′ per chair.
———-
Plans Include:
Single PDF document
38 detailed pages
Full materials and hardware list
Full parts list with dimensioned parts
Scaling grid included on parts list
3d renderings of each part and the full build process and the final chair
Full instructions list
Link to build videos and build articles
Full sized printable 48″x36″ template
Full sized printable template broken down into 24 individual letter size pages for printing on a regular printer
BONUS .crv format CNC file included so you can cut out the templates on your CNC if you have that capability
There are 3 options to transfer the digital templates to your work pieces:
Use the 1″ scaling grid to free hand the shapes of the pieces.
Print out the full sized 48″x36″ template on a plotter (if you don't have access to one, check your local Staples, FedEx, etc) and trace onto your work pieces
Print out the final 24 pages of the PDF document full scale on regular 8.5×11 paper and use the layout grid to tape the pieces together and then trace them out
Plan Set Sheet List: Cover Page, Legend & Materials List, Parts Plan 1, Parts Plans 2, Parts Plan 3, Parts Plan 4, Assembly Step 1-4, Assembly Step 5-6, Assembly Step 7-8, Assembly Step 9-12, Side View, Front View, Back View, Full Scale Template, 24 Pages of Letter Size Template
FAQs
I'm having a hard time finding CVG grade western red cedar, where do I find it? It obviously depends on where you're located, but I've found the best source around DC by far to be Hicksville Planing Mill in Clear Springs, MD and then Vienna Hardwoods in VA. While I was in New England, my source was Downes & Reader Hardwood in Stoughton. It just takes some calling around to find the right place, especially when looking for clear grade cedar. Start first by googling "hardwood dealers" near you and you'll find a lot of them will have it, but if they don't they will know who does (the lumber world is a small world).
CVG grade western red cedar that you recommend in the plans is really expensive, do you recommend any alternatives? The clear grade cedar has gotten stupid expensive here recently. I'd recommend looking into STK grade western red cedar (select tight knot), I've actually had some trouble finding the premium CVG grade stuff recently and the STK is half or even a third of the price. The CVG definitely visually looks the best, but with STK you can just position the pattern to cut around all of the worst knots. Besides cedar, cypress is a good alternative that is still fairly weather resistant, although it's not as good looking as cedar.
I don't have a plotter or can't get access to one, how do I print your plans? The plans do include a full scale that you can print out if you have access to a 36″ wide plotter. Alternatively, I have included this same template broken down into regular 8.5×11 paper size that you tape together to get the full template. Also, if you don't have access to a printer at all, I've included a 1″ scale grid on all of the pieces so that you can eyeball the lines onto your wood template using a grid.
I printed out the 8.5×11 template and taped it together, but the dimension don't match what you show on the parts plan, what's going on? When you print out the template make sure that page scaling is set to "none". Typically it defaults to "Fit to Paper" which would create a discrepancy in the dimensions.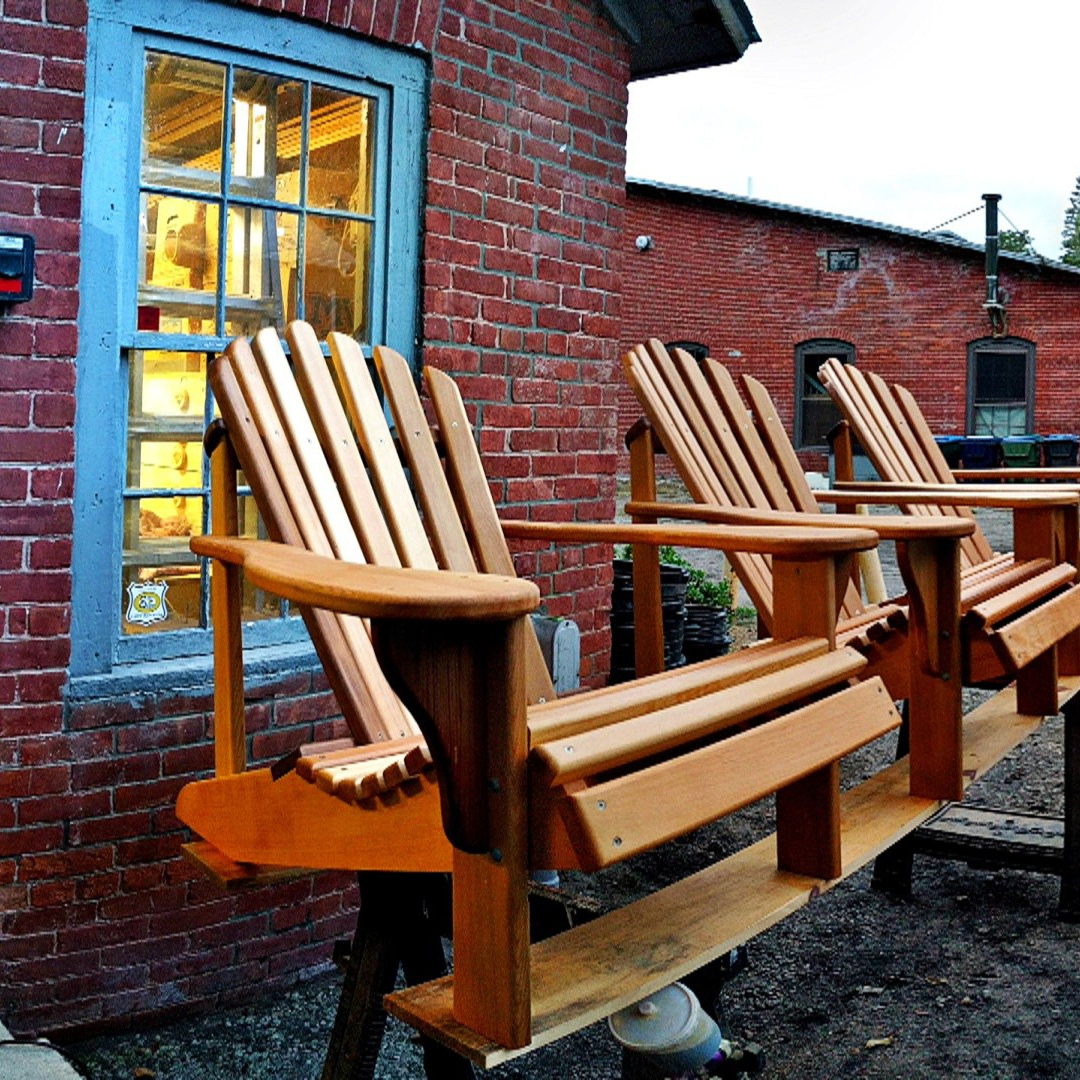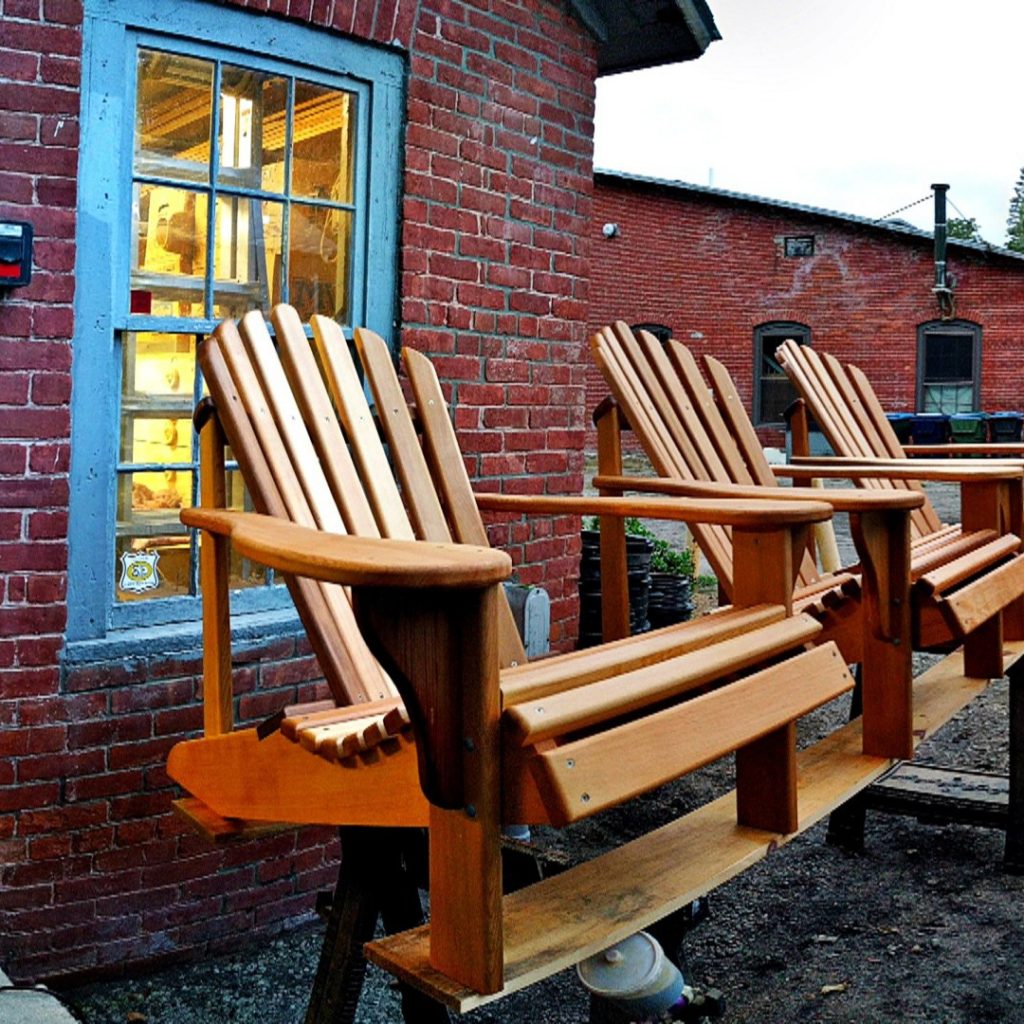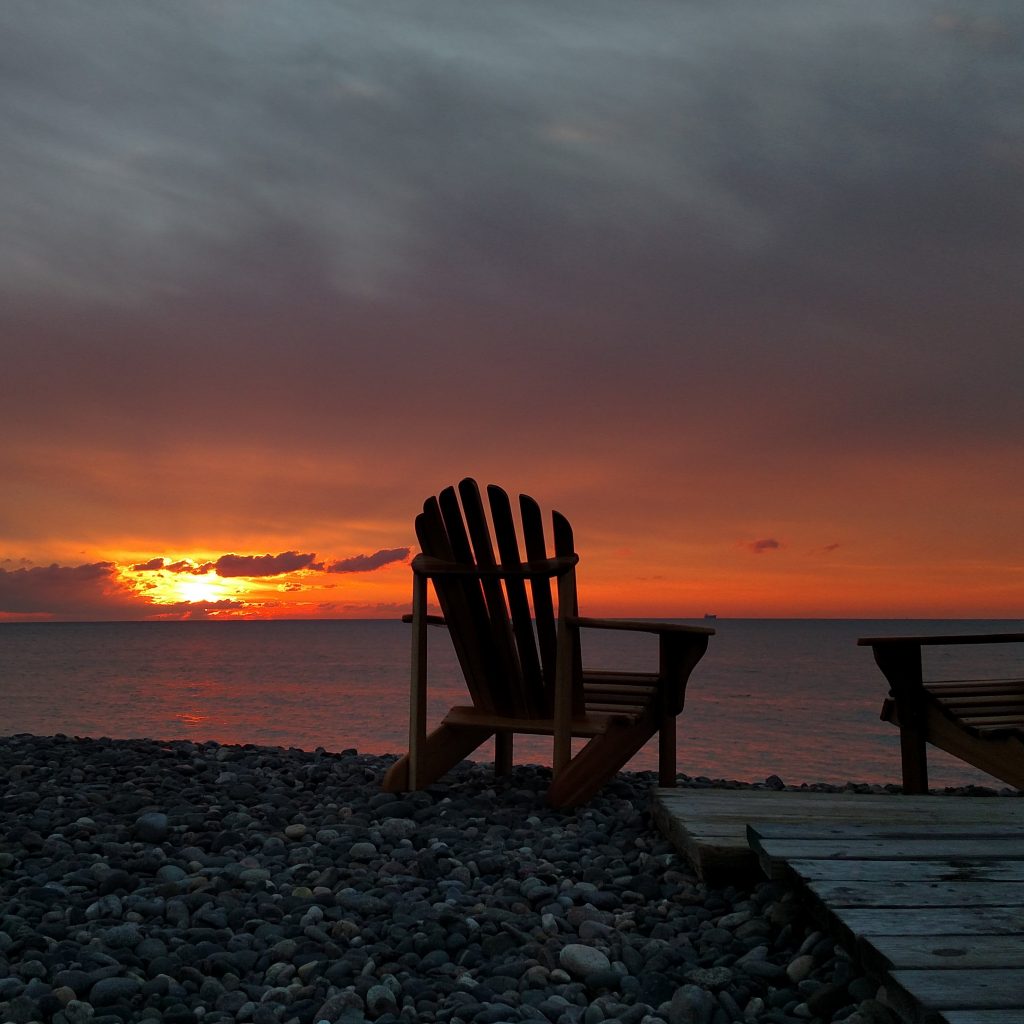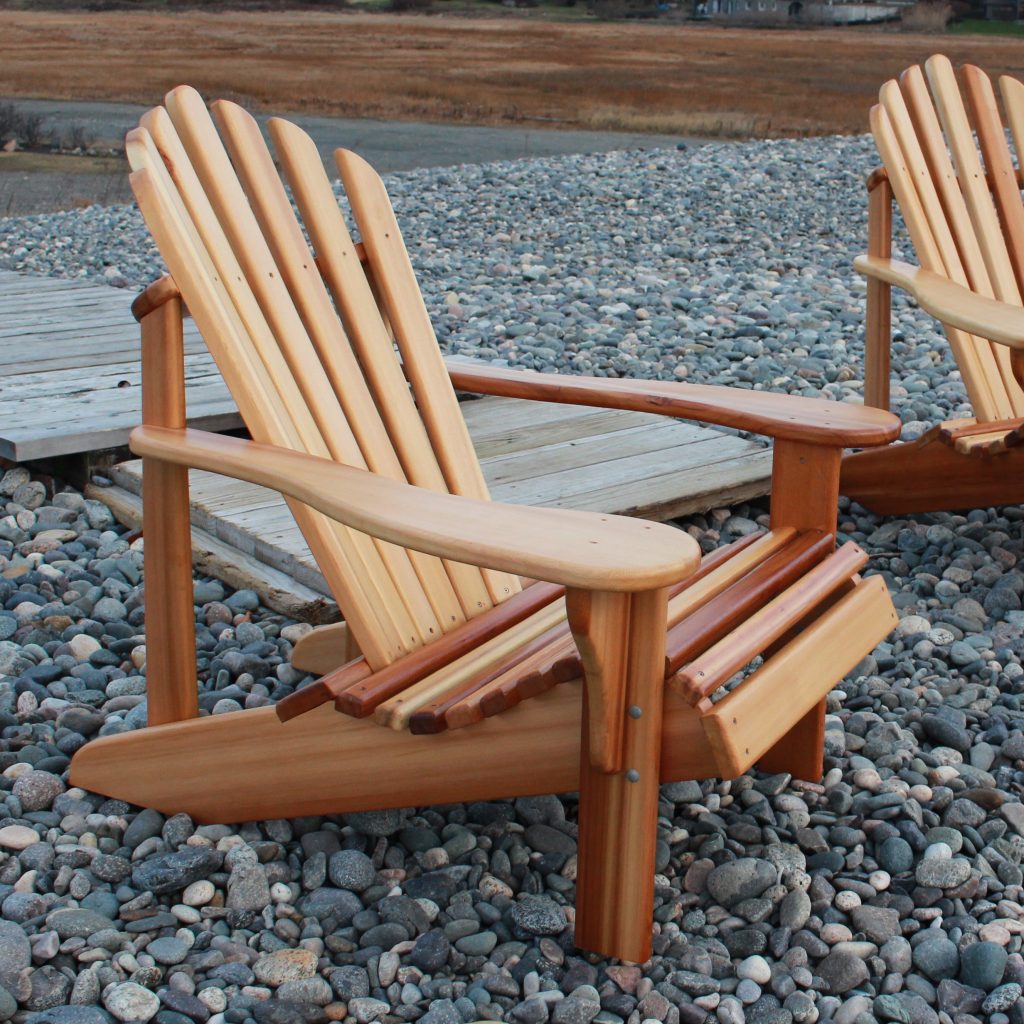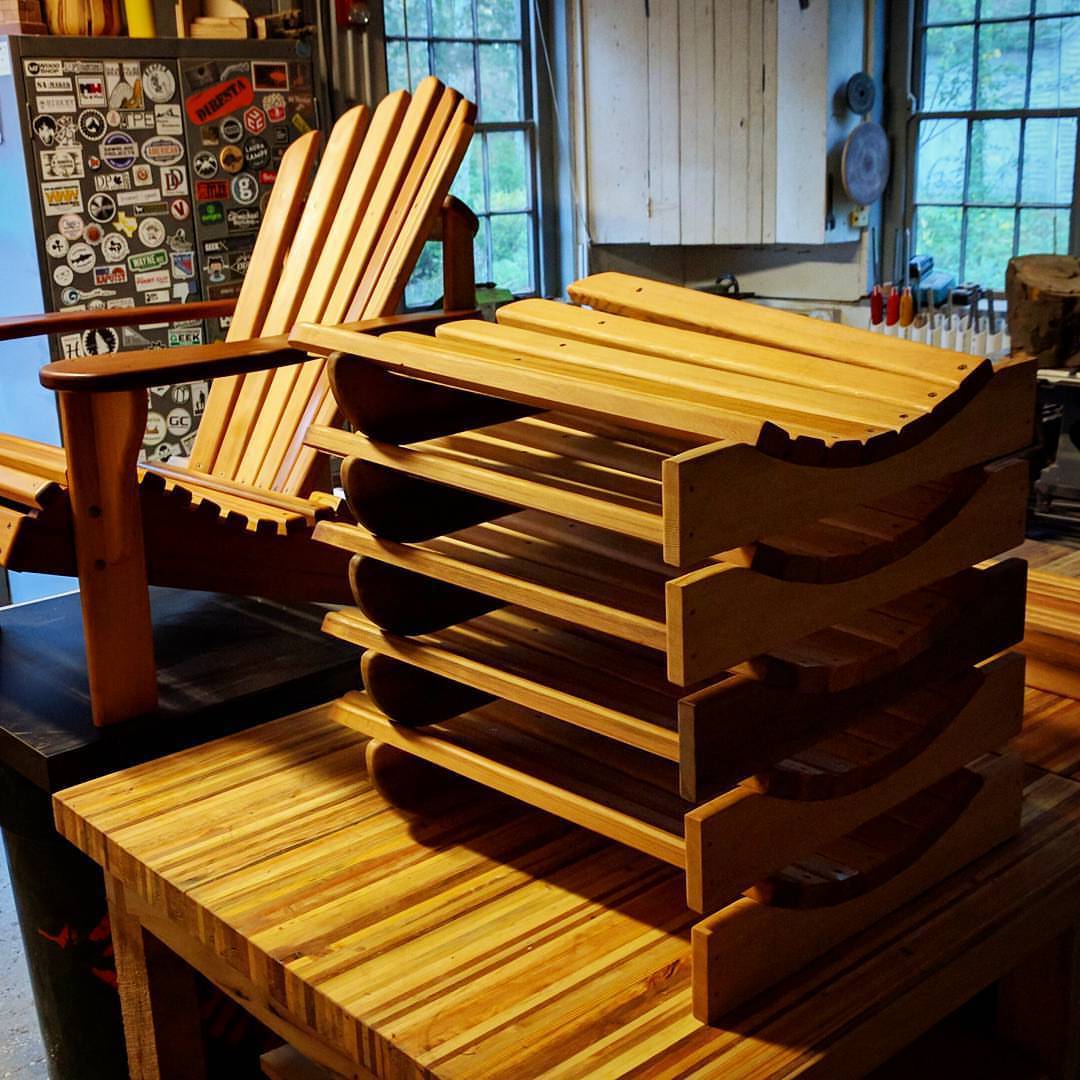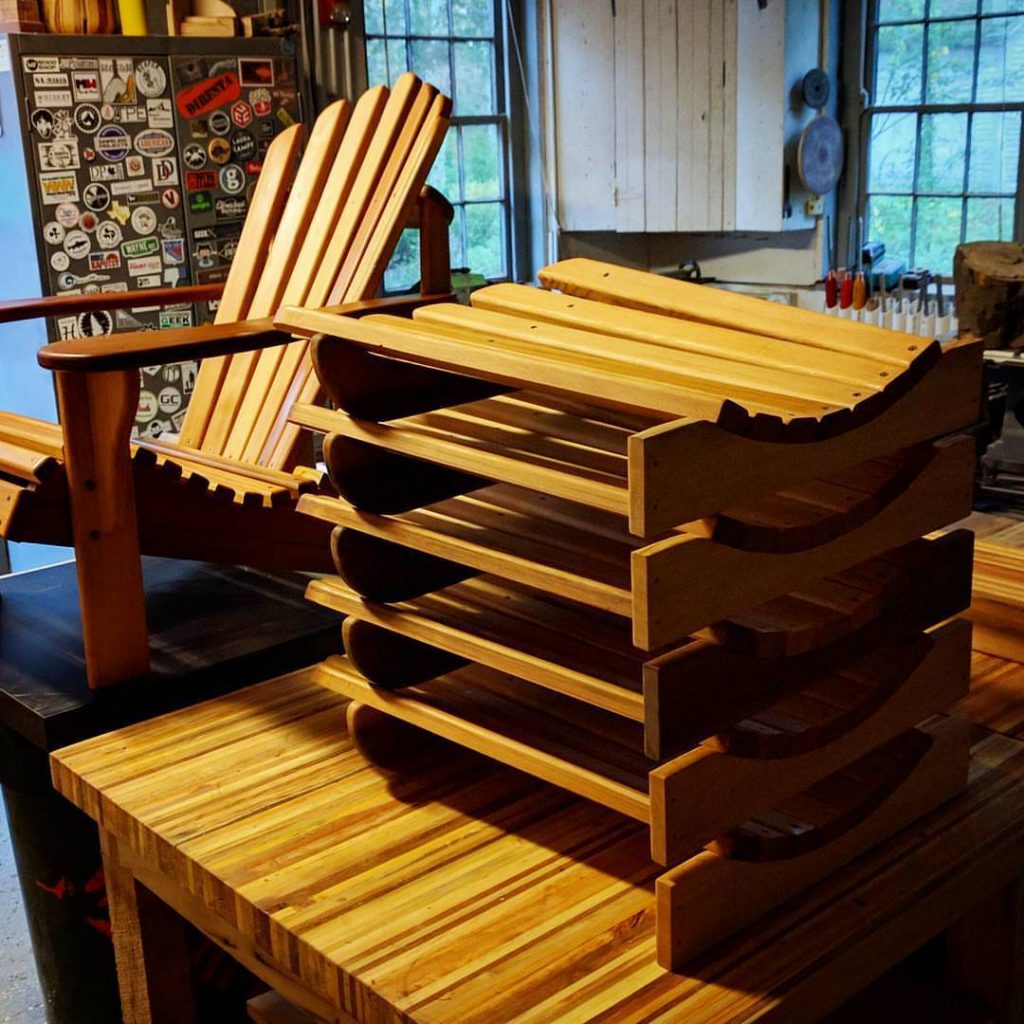 | | |
| --- | --- |
| Recommended Tools | Drill & Driver, Circular saw, Table saw, Bandsaw, Disk sander, Router table, Drill press, Random orbital sander, Finish spray gun |
| Materials | Cedar boards, Exterior grade finish, Stainless steel screws, Galvanized carriage bolts |
| License | Single use license, not for professional use. |
| File Types | PDF |