2018 is in full swing and it's bringing new and exciting paint trends. Paint is such an affordable way to completely transform a space – it can bring new life to a room and can even increase the value of your home!
Here are a few paint colors that are dominating in 2018:
Sage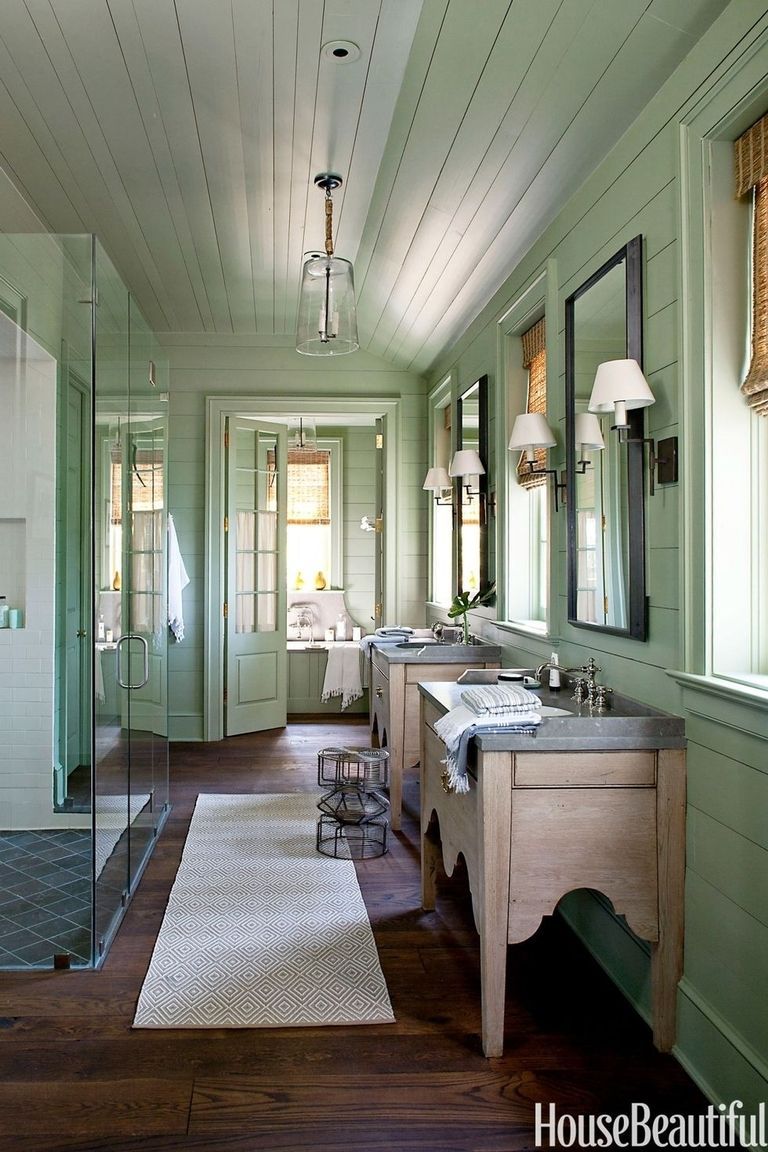 Image Credit: House Beautiful   |   Paint Color Pictured: Benjamin Moore Weekend Getaway
This color is a great way to bring a muted and calming shade of green into your home. This lake house bathroom was designed by Bill Ingram. You can get more details on this space here.
Teal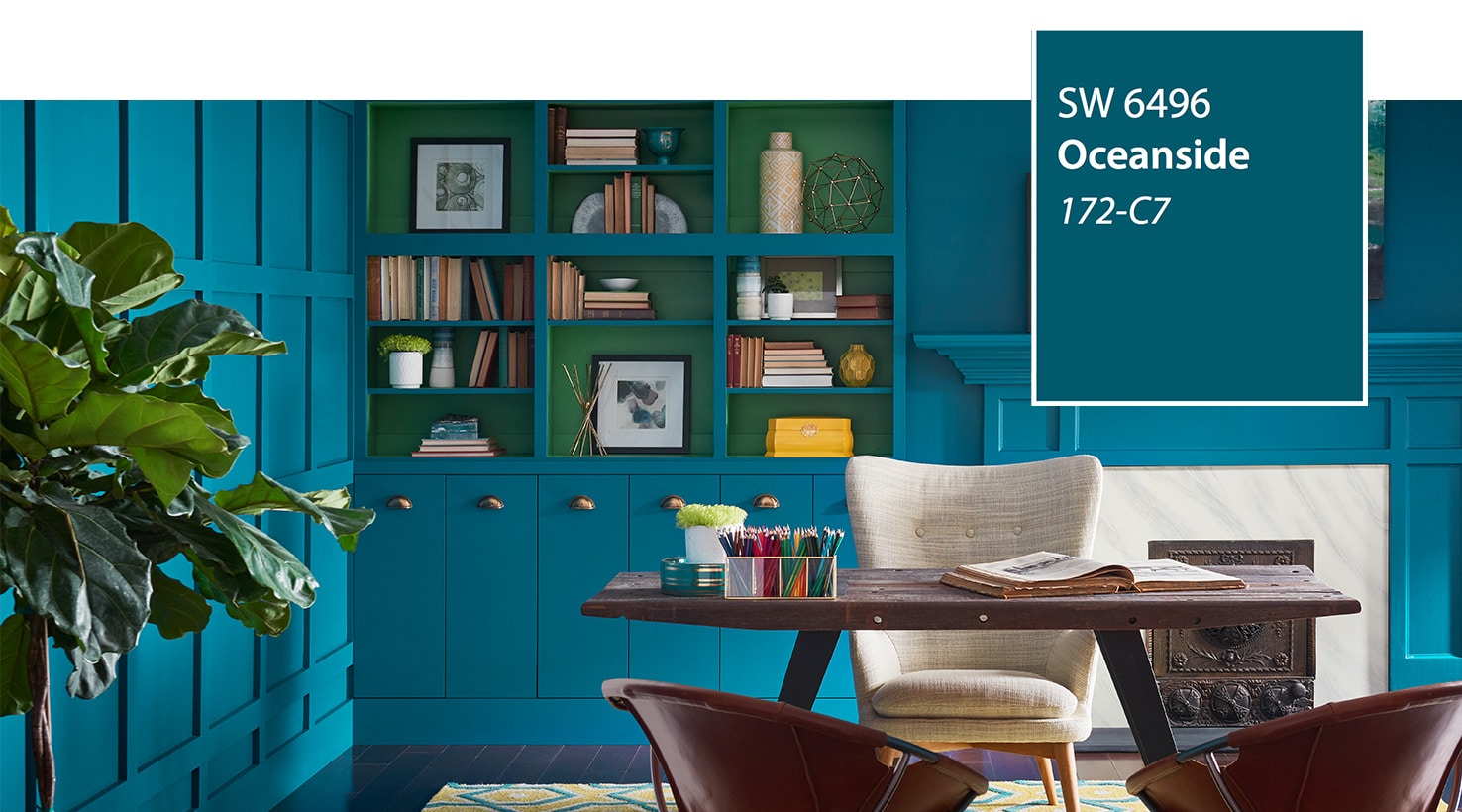 Image Credit: Sherwin Williams   |   Paint Color Pictured: Sherwin Williams Oceanside
Doesn't this color just speak volumes? It's the perfect balance of a vibrant blue with green intermixed, and it brings a little bit of the sea into your space. This particular shade, Oceanside, was named Sherwin Williams 2018 Color of the Year. More info on this shade can be found on their website here.
Silver Gray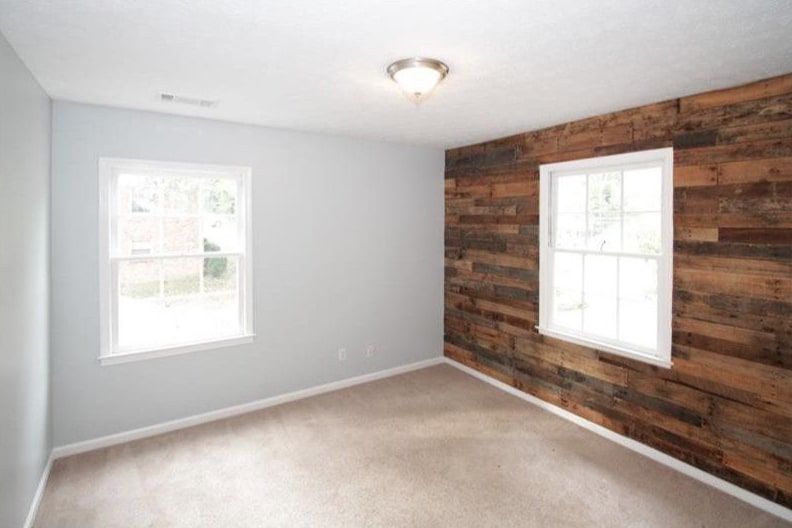 Image Credit: Bower Power    |   Paint Color Pictured: Benjamin Moore Silver Grey
This light grey has been holding steady in the market over the last few years. It's popular, and for good reason. It's not too harsh and can be very calming, particularly in a bedroom space. Katie and Jeremy Bower from Bower Power swear by it, saying it indefinitely helped them sell their house faster. If you want to see more about how paint colors helped them sell their house quicker, you can find more details here.
Vibrant Red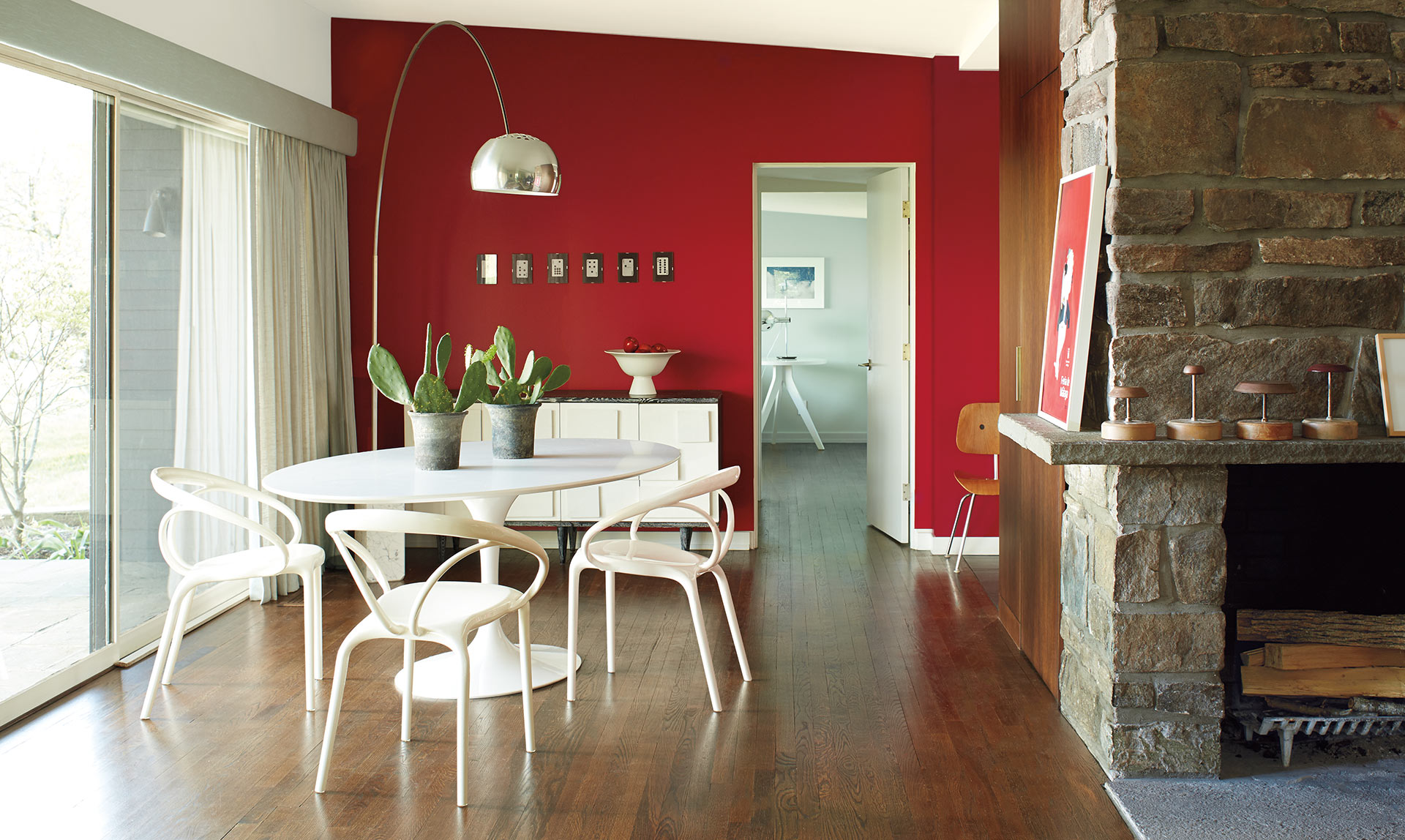 Image Credit: Benjamin Moore   |   Paint Color Pictured: Benjamin Moore Caliente
This color is not for the faint of heart, but it makes a bold statement that demands attention in any room. This shade will surely bring life and energy to any space. For more details on this color, head over to Benjamin Moore's website here.
Golden Yellow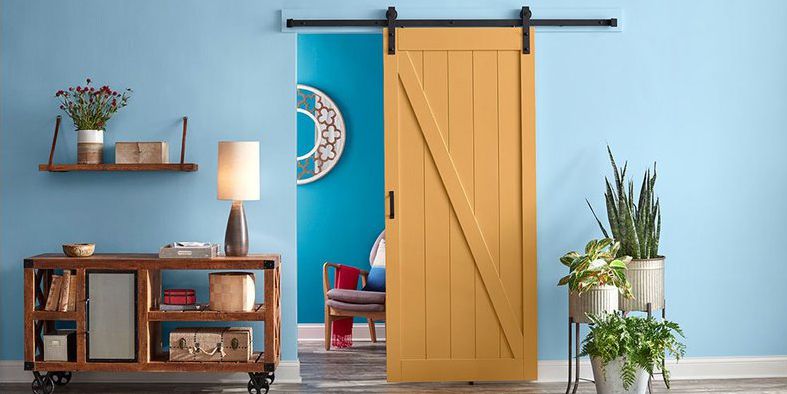 Image Credit: HGTV HOME By Sherwin Williams   |   Paint Color Pictured: Sherwin Williams Honeycomb
HGTV HOME by Sherwin Williams declared that this golden hue was going to be a front-runner in 2018. A shade that was widely popular in the 70's is making its comeback in a big way. If you want more information on this paint color, Country Living did an in-depth review that you can find here.
Electric Purple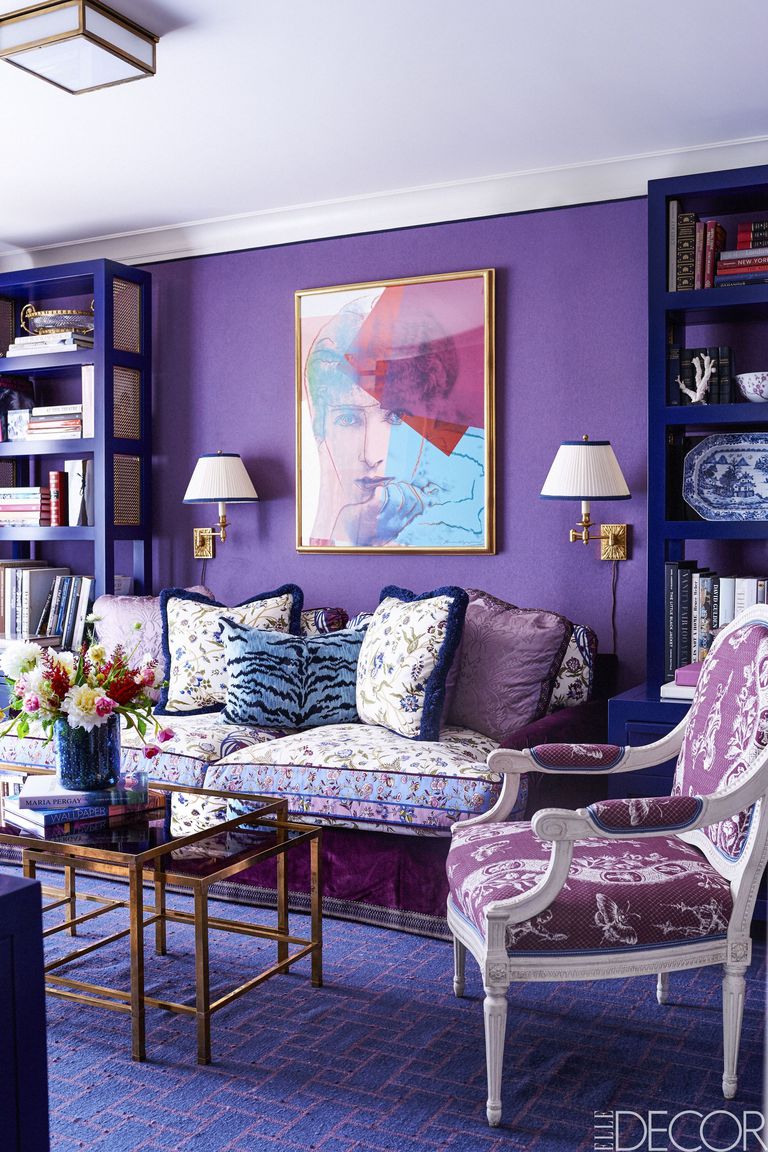 Image Credit: Elle Decor         Paint Color Pictured: Pantone's Ultra Violet
Pantone announced 2018 color of the year as the shade Ultra Violet. This is a vivid shade of purple that is sure to make a bold statement in your home. Pantone gives a detailed description regarding this shade choice here.
Pastel Blue-Grey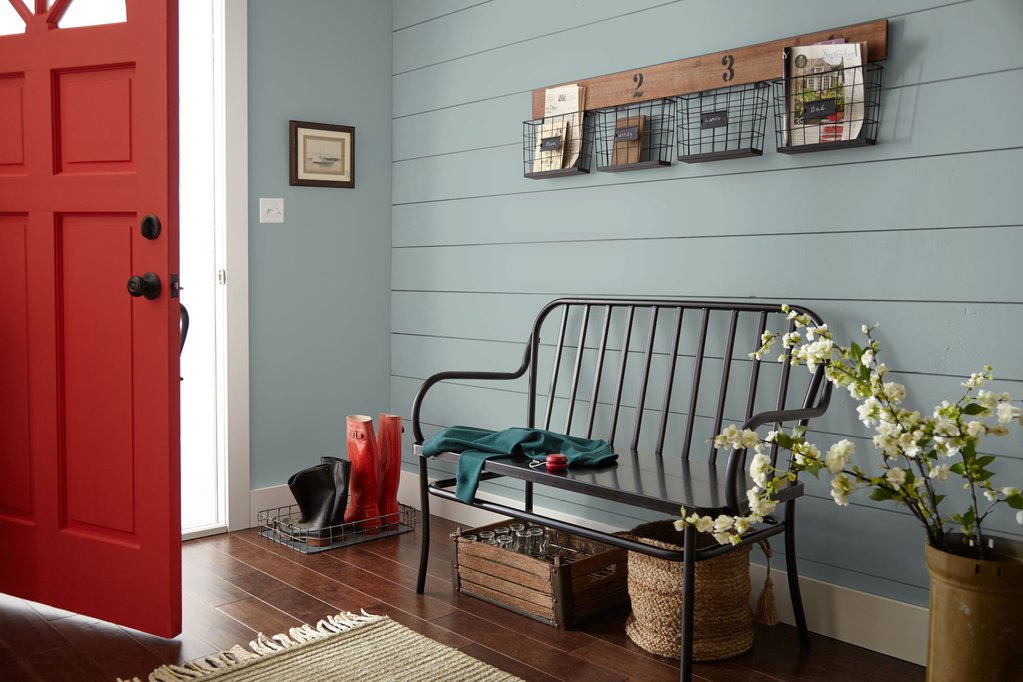 Image Credit: Magnolia Home   |   Paint Color Pictured: Rainy Days
I'm sure you've heard about all things Joanna Gaines this past year. There's a lot of buzz around her Magnolia line, which includes a beautiful paint line as well. Among many of her available beautiful shades, this one offers a tranquil, more muted option for your home. Joanna describes it herself as, "a powder blue with a slight overcast gray tint." If you want more information on this color, you can find it here.